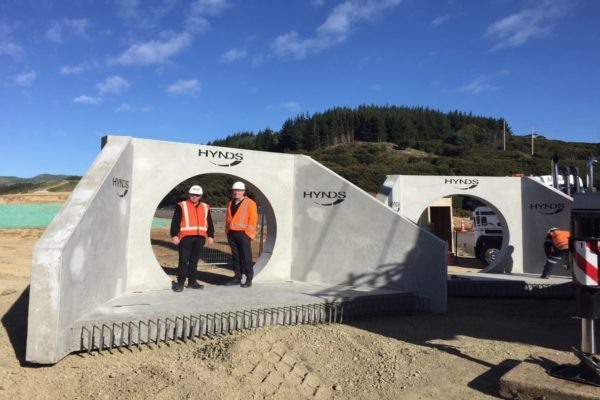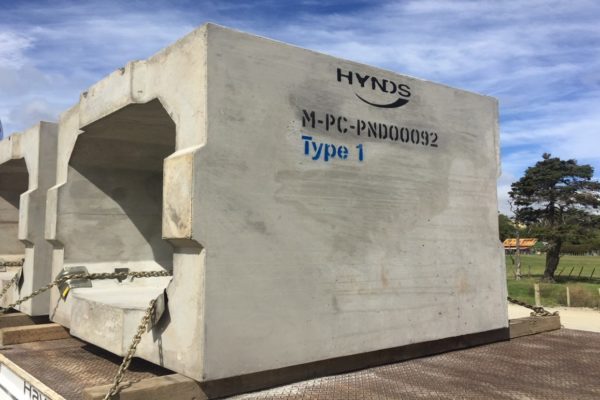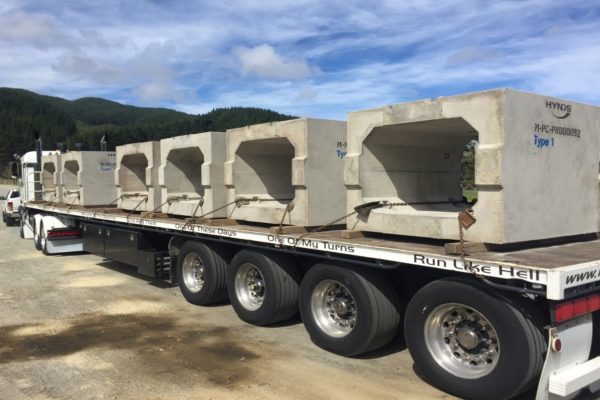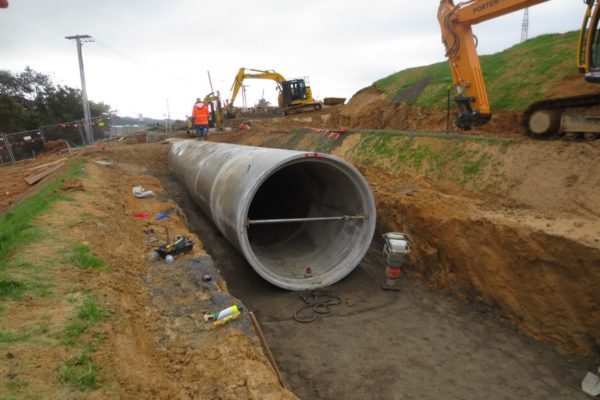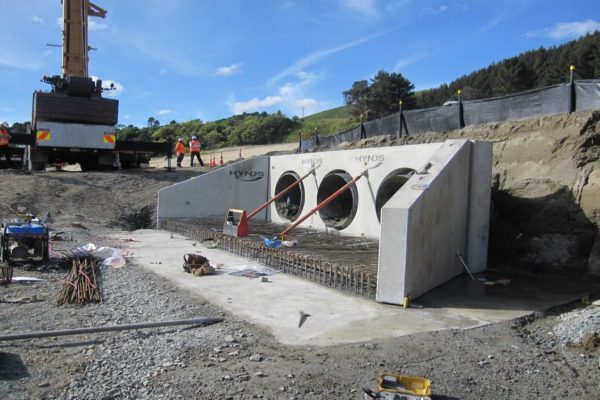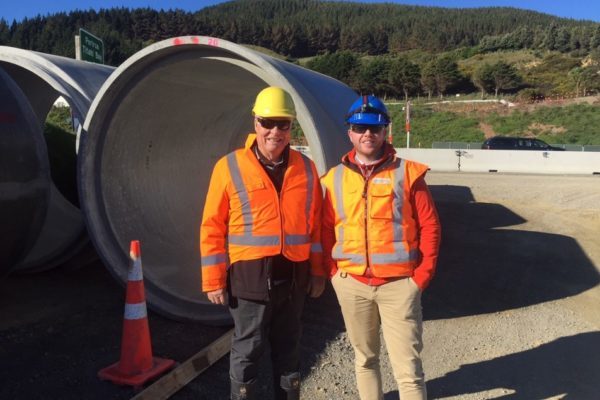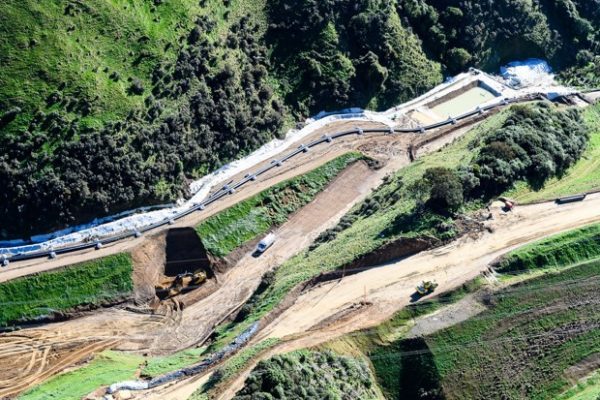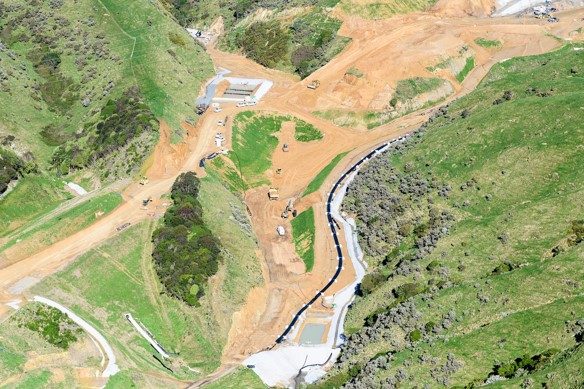 The product supplied was a Kit Set Triple Barrelled Wingwall for a Ø1200 Pipe Line
Due to the Wingwall size and weight and required depth of the Shear Key Toe (in ground toe at front of the Apron) it was not practical to offer one a piece Wingwall unit so a Kit Set Wingwall was designed and was constructed.
The overall dimensions for this creation were:
Back Panel, 6m Long x 2m High , 8.7 Tonne
Side Wing Panels , 2m / 1m High x  2.5m Long,  2.7 tonne each
The overall structure once installed weighed 35 tonne
Working with the contractor, this Wingwall was specially designed by Hynds for a Sloping Embankment, HN:HO-72 Vehicle Loads 2 metres from the Back Wall and other specific site and soil parameters that were supplied to Hynds by the contractor and their engineers.
Hynds supplied precast back and wing panels as well as the cut and bend reinforcing for the apron and shear key toe the contractor then cast the shear key, placed the precast panels then poured the apron slab on site.
Applying the same design methodology and design approval process, additional Wingwalls of similar detail are being looked at for other Double and Triple Barreled Culvert Lines in the project.
Project
Client
CPB Heb Joint Venture, NZTA – Public-private partnership
Location
Product