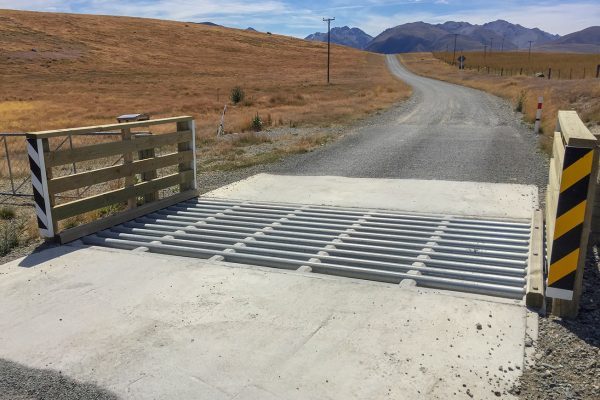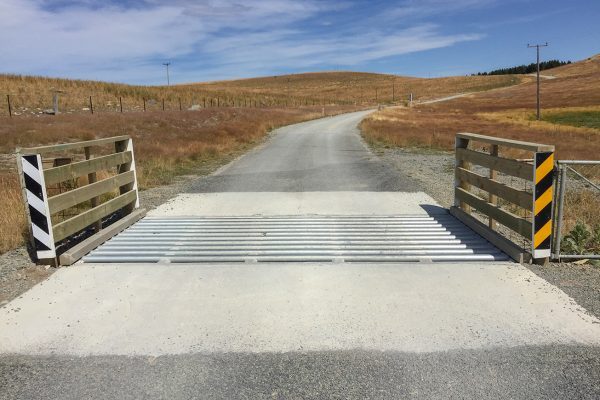 A simple stock control method for the upper Godley Peaks Road.
The Mackenzie District Council was looking for a simple and easy installation method of stock control for the Upper Godley Peaks Rd.
MDC chose the Hynds Hystop cattle stop wide version because it is a robust, easy to install solution. The cattle stop was installed by Whitestone Contracting.
The Hystop is a compact, one piece, fully assembled cattle stop suitable for a range of applications. Two width sizes are available 3240mm and 4610mm.
Manufactured from high strength reinforced concrete and wooden edge kerbs clamping down the galvanised tubes, reducing wheel noise for quieter crossing and deterring stock.
Project
Godley Peaks Road Stock Control
Client
Whitestone Contracting Ltd
Location
Godley Peaks Road, Mackenzie District
Product