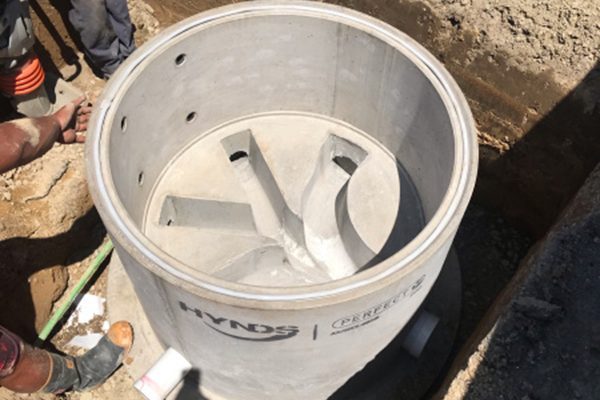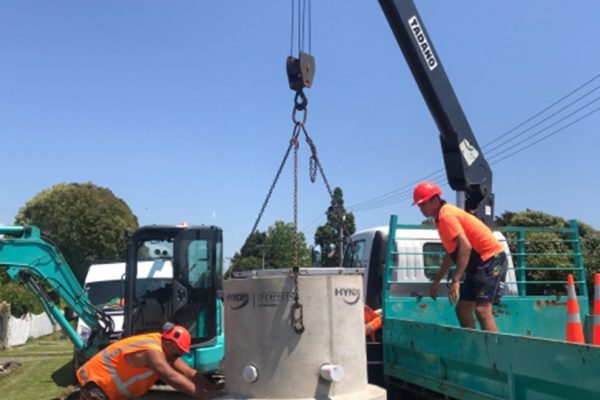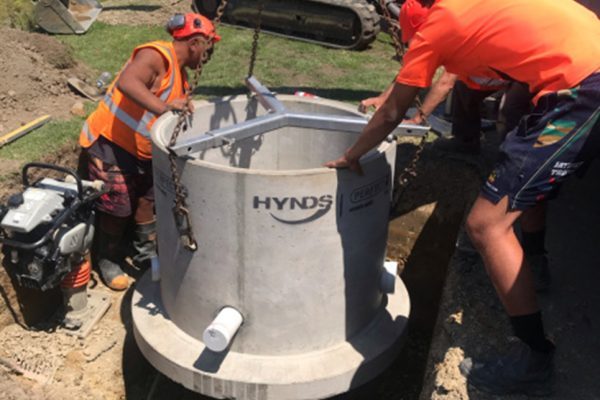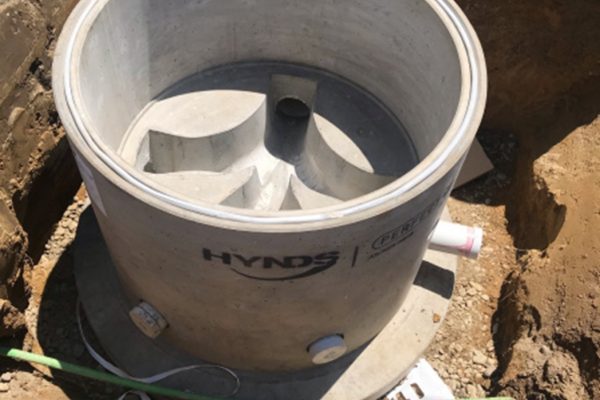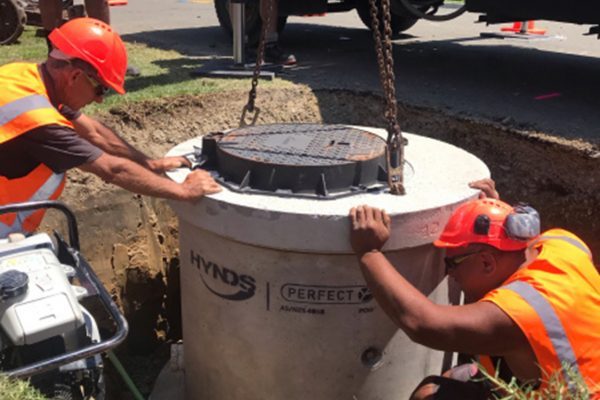 Hynds Pipe Systems have supplied their first PERFECT® Manhole to Opotiki Drainlayers in Opotiki to replace an existing manhole.
The Hynds PERFECT® Manhole System range is a revolution in manhole technology. It is a brand-new and improved range of Concrete Manholes from our state-of-the-art, world leading concrete manufacturing site in Pokeno, Auckland.
Opotiki Drainlayers had originally priced a similar manhole made of Polypropylene but due to the strength of concrete and the fine finish of the product we were able to switch them over to the PERFECT® Manhole. Opotiki Drainlayers and the local council representative were really pleased that it took less than an hour to install the manhole.
The Hynds PERFECT® Manhole is a pre-benched manhole base with already cast-in pipeline inlet and outlets. Full height and benching flexibility is available from our automated production range with a separate fabricated range available for extra large diameters or connections, or non-standard loading conditions.
(Contact to Hynds Technical Services for non-standard conditions eg. extra high loadings or hydraulic requirements, etc). PERFECT® is suitable with Concrete, PVC, PE, and Bosspipe pipeline connections.
Project
Client
Location
Product