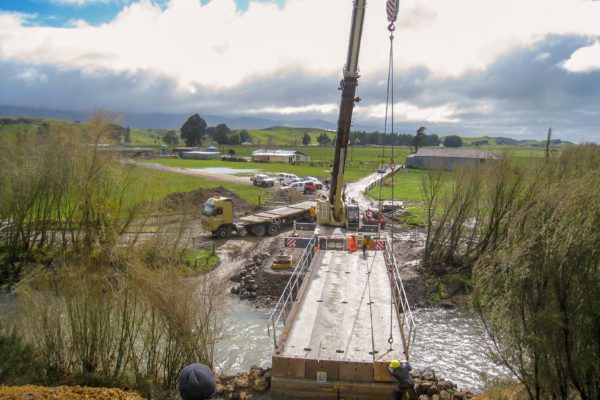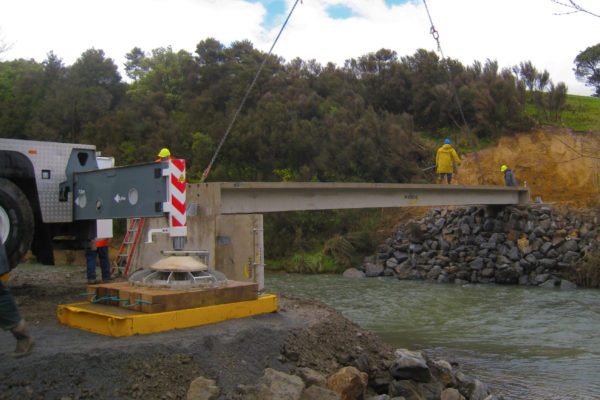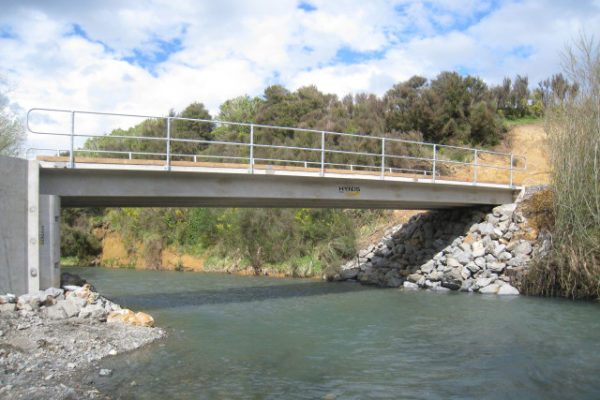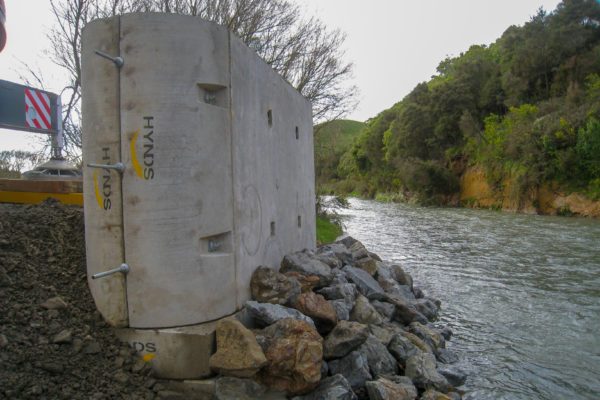 Like many dairy farms throughout New Zealand, Hopeland's Dairy in Woodville has had to investigate ways of moving stock without contaminating waterways, and compromising regulatory guidelines.
The challenge at Hopeland's was a twice daily river crossing to get stock to the milking sheds. In addition to the contamination issue, if the water got too high the herd couldn't cross. The resulting 3 km detour along a metal driveway not only compromised efficiency through time delays, but also contributed to the risk of lameness in the herd.
To comply with district council requirements, Hopeland's Dairy appointed Infracon to find a solution. Working with Hynds Pipes Systems in Palmerston North, a 16 metre Landspan bridge was subsequently designed and constructed.
The bridge was manufactured at the Hynds Winton factory and bought up to Palmerston North by rail. McIntosh's then delivered to the site where contractor Phil Stephenson from Infracon oversaw the installation.
Hynd's technical representative Bruce McCullough, was on hand for advice during the installation. "The entire process was seamless." Phil advised. "The only issue was the constant rain and flooding in the lead up to the installation. Some days the river came halfway up the abutments."
Infracon's preparation for the bridge installation included a well developed race and retaining measures both sides of  the river. A week prior to installation, precast panels were put in place for the abutments both sides of the river. Four main sections made up the bridge span but laying them, bolting into place and applying railing was a quick process.
The bridge was installed on a Friday and by Saturday the stock were using it.
Project
Hopeland's Dairy Landspan Bridge Installation
Client
Location
Product