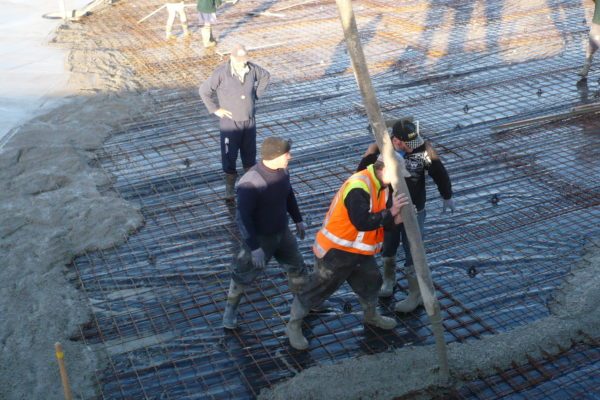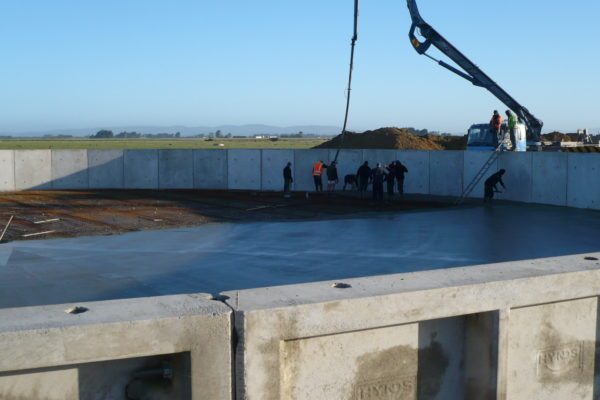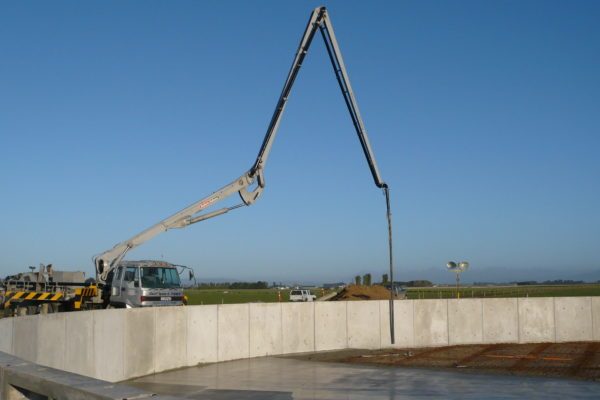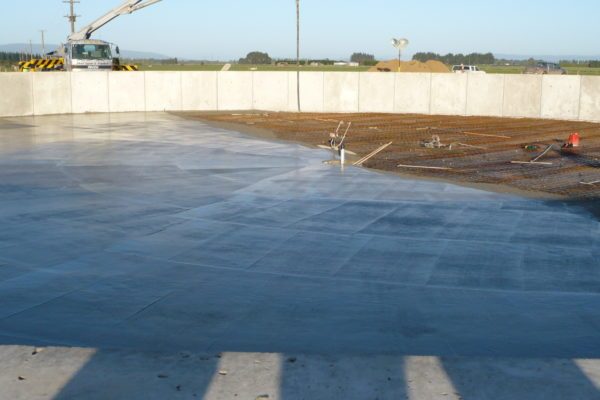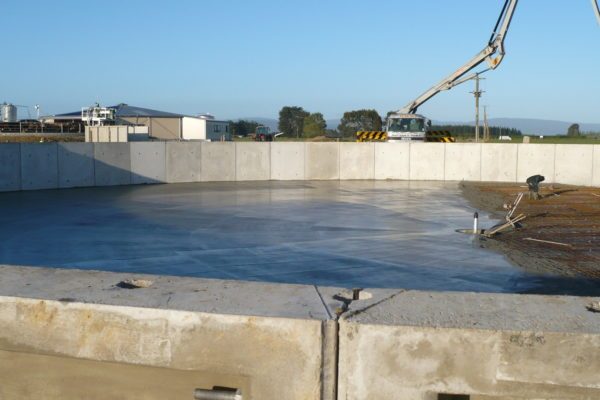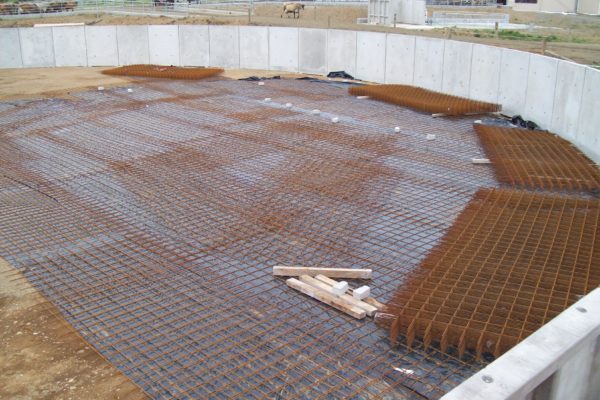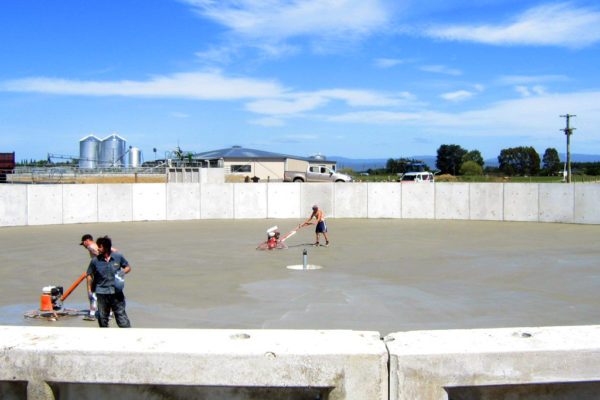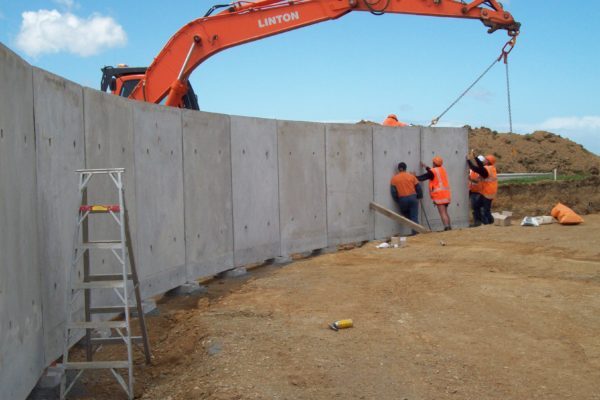 During the last ten years Hynds Megaponds have been popping up on farms all over the country.
The Megapond® is an engineered site specific large scale modular effluent tank. The product was developed by the Hynds Technical Team with the aim to provide farmers with a robust leach-free product that was cost effective and long-lasting.
The first Megapond® was installed in Southland in 2009.These large scale modular containment ponds were specifically designed to store Farm Dairy Effluent. However, a number of these ponds have been built for water storage and also waste water processing applications.
Megapond®s are made from precast concrete panels, with a mass of approximately 1600 kilograms each. Panels are bolted together and sealed using a grouted shear key jointing system. The panels are then installed using a suitable excavator.
Once in place the structure is completed with a linked, poured in-situ precast concrete flooring system, which extends under the wall panels, to form an outside support ring.
David Nichols, Hynds' National Category Manager for rural products, says that the result provides farmers with secure leach-free effluent storage that they can have total confidence in. "For example, this system was used for a 1,000,000 litre storage tank for the Wattie's processing plant in Hornby, Christchurch. "After thousands of earthquake after-shocks the pond was undamaged, so that's a good testament to its strength. The shear key jointing system allows for some flexibility, which is another reason they performed so well in the earthquakes," he says.
A new pond located at the Lundy Farm near Pleasant Point is part of an excellent system which processes effluent run off from the Dairy shed by non-mechanical means.
The start of the system comprises of two very large stone traps combined with weeping walls which separate the liquid waste from the solid waste. The liquids are then further processed via three in-line 23500 litre Hynds Hytanks. From there this nutrient rich liquid is pumped into the associated (close by) one million litre Megapond® storage tank and this liquid can then be applied through irrigation to the surrounding pasture in a controlled way.
"Megapond and associated infrastructure has provided an economic and robust solution designed to give many years of service." Says David