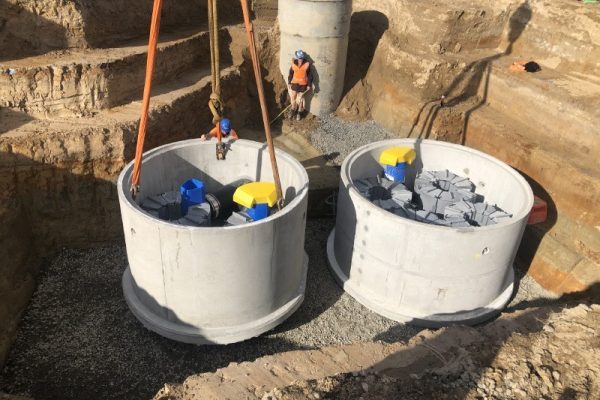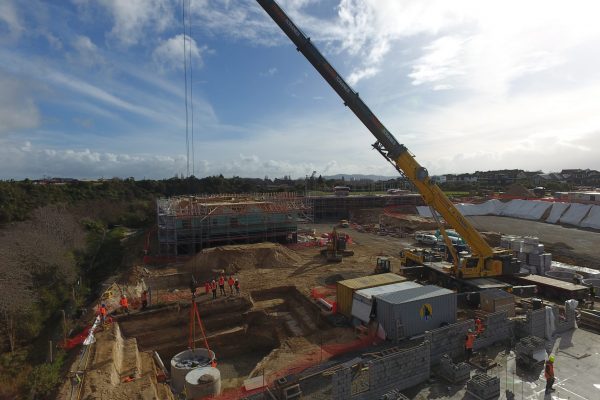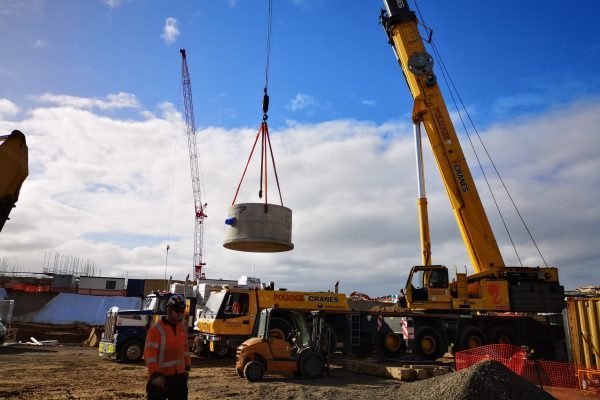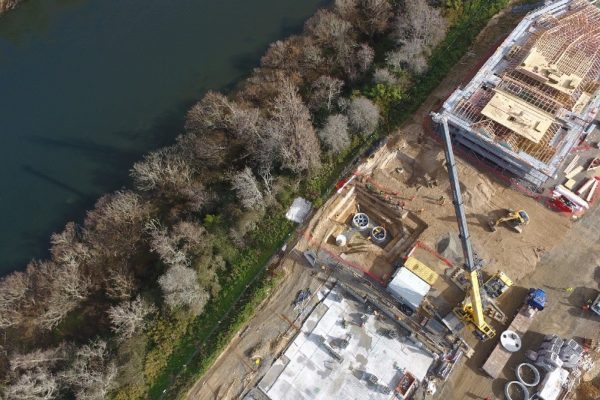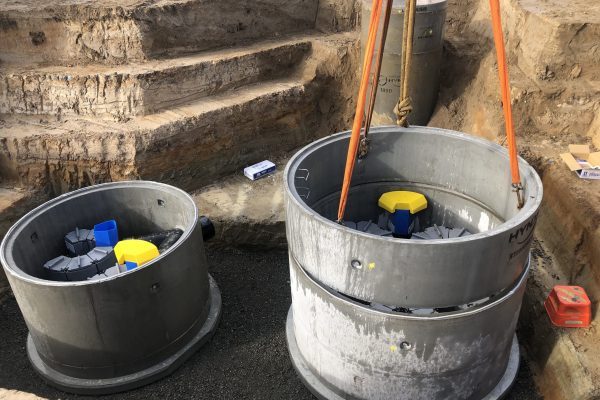 Ryman Healthcare had gained consent to build one of their new retirement villages in Hamilton overlooking the Waikato river.
The site had a significant amount of impermeable surface area which intern creates a large volume of stormwater runoff that required treatment prior to it being discharged.
Through Hynds relationship with TDM Construction the construction partner, Hynds was provided an opportunity to offer a stormwater treatment solution to Beca, the projects consulting partner.
The resulting solution we 88 Modules of Hynds Upflo Filter. The Upflo filter was chosen due to it high treatment flow rates and ability to remove 90% of TSS at 20 microns. The Upflo's versatile manhole design allowed for very easy contractor installs whilst providing flexible design options.
The catchment was split into 3 sections,
Catchment 1 – 34 modules
Catchment 2 – 33 modules
Catchment 3 – 21 modules
TDM were able to prepare and excavated the site prior to the filters arriving. The Upflo filters were then delivered and craned into position for a just in time placement. This had significant benefits from a safety perspective, reducing the construction time, providing flexibility for install timing and reducing the amount of time subcontractors were on site.
The result was the successful delivery and install of 88 Upflo modules and 90% of the TSS removed from the Waikato River. Following the success of this install additional projects have been commissioned and completed, (see our Ryman Havelock North project).
Project
Client
Location
Ryman Healthcare, Hamilton
Product