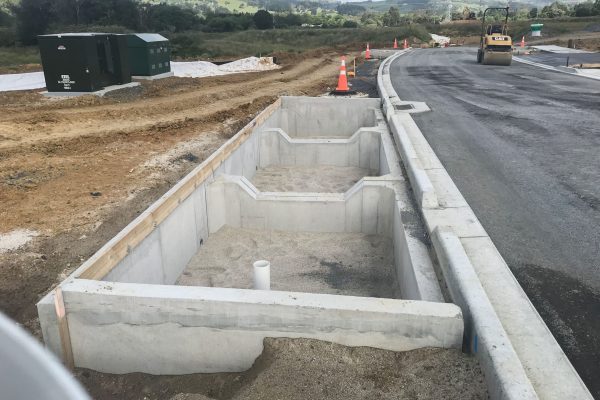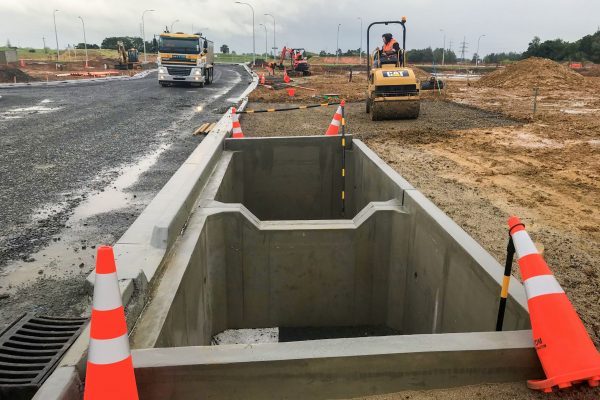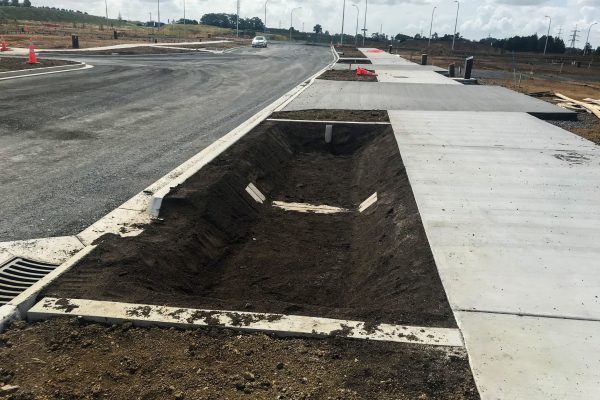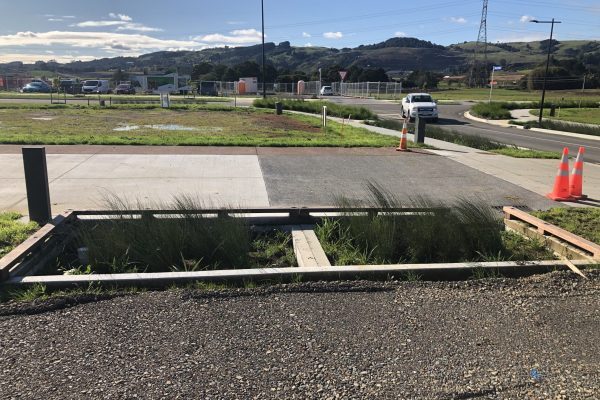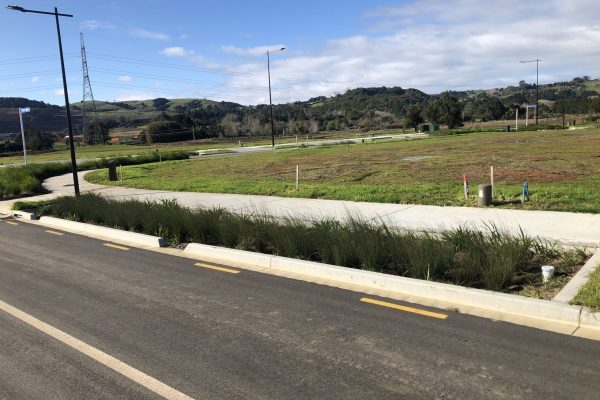 The Drury Crossing development is a major subdivision on the outskirts of Auckland.
The first stage of the development was designed with the requirement of 23 bespoke raingardens to treat and attenuate the stormwater runoff from the site.
The Raingardens ranges in size from 3.5mx2.2m to 13.5mx2.2m. The project was awarded to TDM Construction as the head contractor. Hynds worked alongside the team at TDM to create a bespoke precast bioretention raingardens with three focus points.
– Installation efficiency
– Aesthetic
– Strength and treatment performance
The installation efficiency was quickly achieved by precasting the units in our state of the art Pokeno factory to the exact dimensions the design required. This allowed TDM construction the flexibility to install the bioretention devices in a 'just in time' fashion, providing great safety advantages.
A major issue with some bioretention devices is the aesthetic of integration with the curb & channel and footpath profiles. Hynds were able to recess these profiles exactly which allowed a seamless integration once the bioretention devices were placed in site.
Hynds Bioretention raingardens all have a HD60 load strength which comfortably accommodates any side loadings from the carriage way. The treatment media was designed by the consultant.
The result was 23 fantastic bioretention device that will be quality resilient community assets.