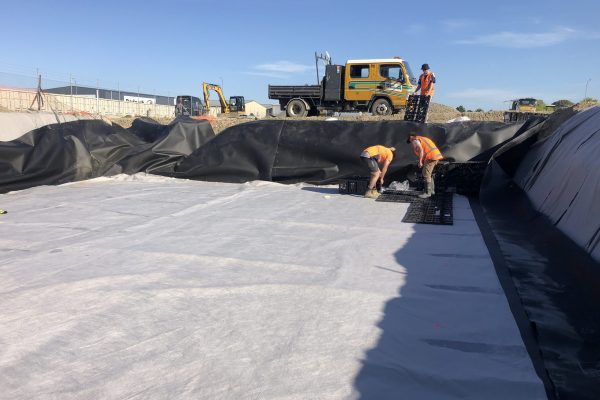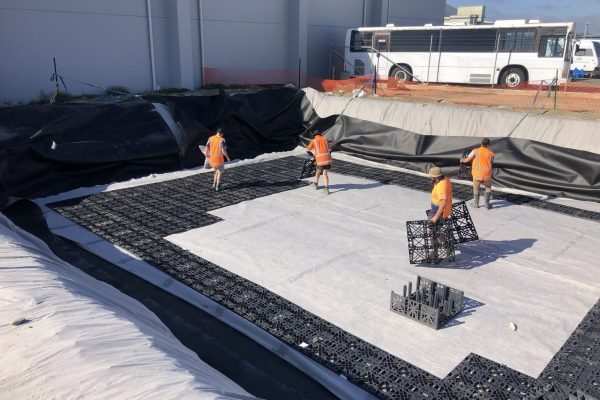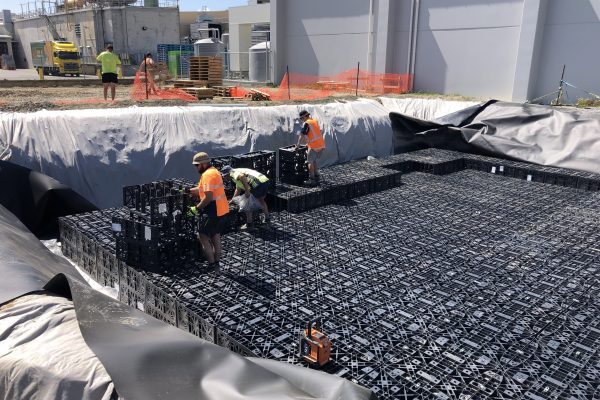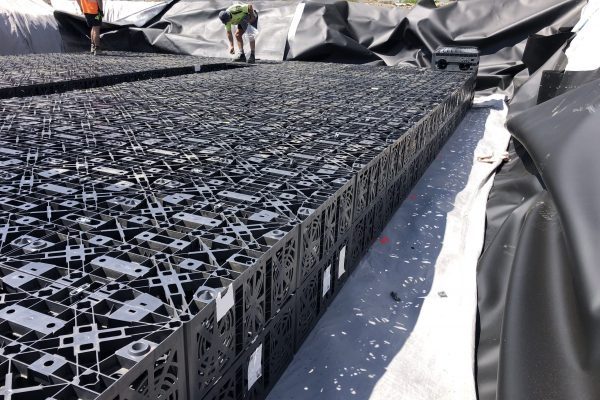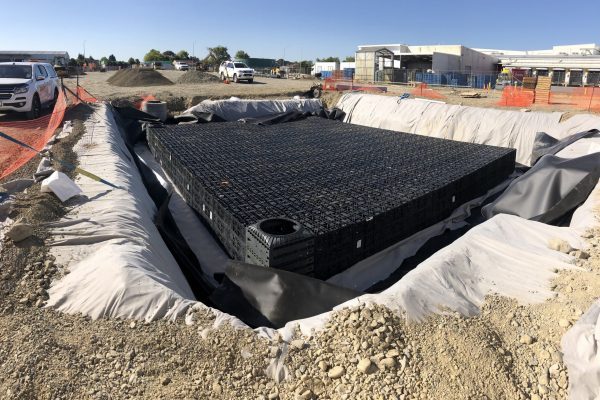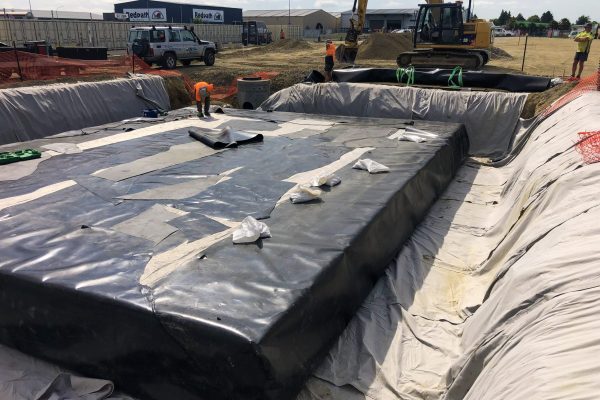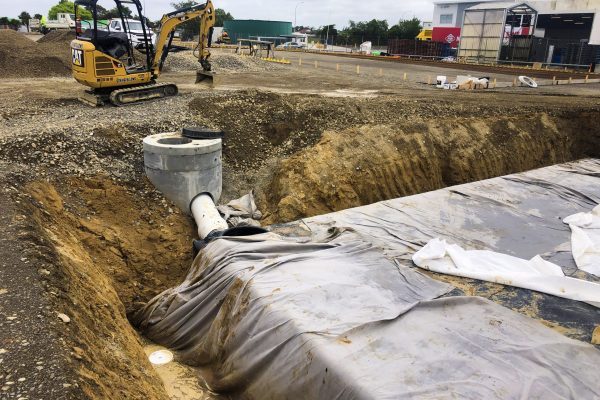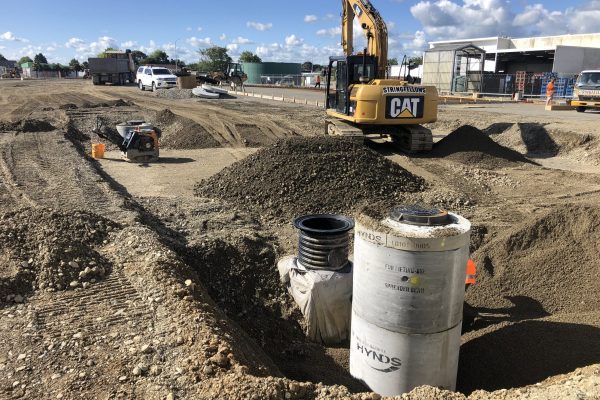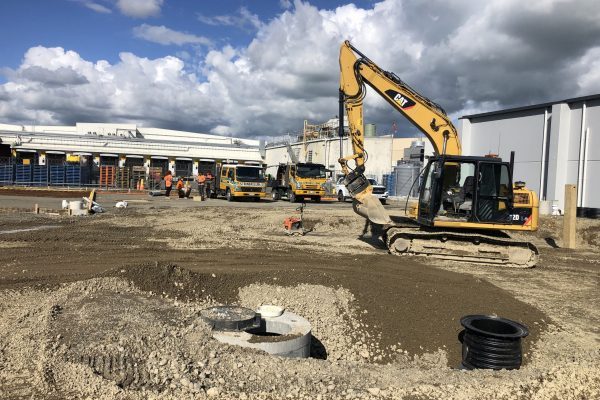 Now having large catchment areas on this central North Island project equals having large stormwater run-off volumes to look to manage (what would have normally dissipated in the ground) coupled with minimising demand on existing council assets requires some clever thinking to maximise the clients returns. Enter Hynds EcoBloc Flex underground stormwater modules.
With a large and relativity flat site in a built-up industrial area of Palmerston North with minimal falls across the city any discharge from this site needed to be controlled to meet council requirements. The client also needs all available space on this site for their growing business activities for the movement of heavy trucks and forklifts etc. so restricting placement of any above ground detention tanks.
The Hynds EcoBloc Flex system provides high storage volumes, long service life and easy installation designed to take heavy-duty load-bearing capacity of 60 tons with an 800 mm earth covering. With the additional need for a waterproof liner in this case, the installation was still completed within a week subject to backfilling.
Through the design and specification by the Crang Civil design team, Foodstuffs meet with all local council regulatory needs, controlled stormwater discharge off this site without putting undue loads on the existing infrastructure and so protecting the downstream environment.
Having a strong and time proven relationship with this region and local contractors plus the ability to source the right information and products, together with the ease to install and maintain makes using Hynds products an easy choice to make.
Project
Client
Location
Product